House & Rates
The Harbor View House is at once spacious yet provides the intimacy of home with five bedrooms, each with their own bathroom, a lovely living room and separate family room for gathering, along with a cozy study off the third floor landing. There is an opportunity for everyone to find their place. The center of every home, The Harbor View House has a fabulous cooks kitchen and a dining room with seating to spare. If reading is your thing, you can scour the many bookcases to find a book to suit you.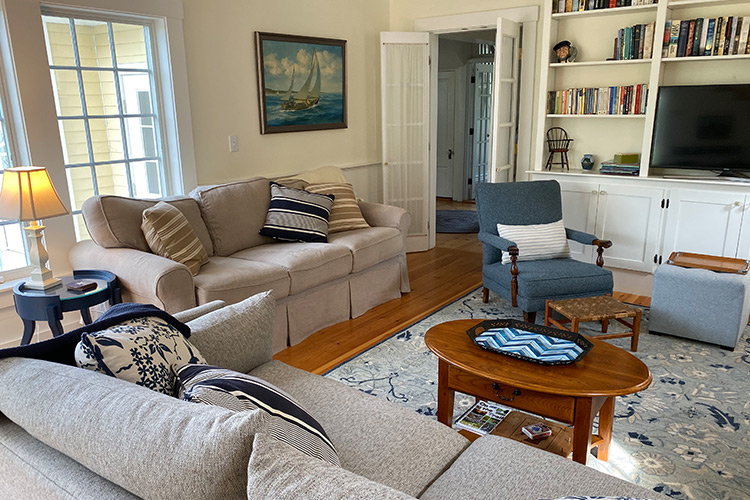 Our Seasonal Rates
Summer
June through September
$700 / night
Early Fall
September 15th through October
Weekend rates (Friday - Sunday)
$700 / night
Weeknight rates (Monday - Thursday)
$550 / night
Early Winter
November through December
$550 / night
Spring
April and May
$550 / night
Holiday weekend rates during Fall, Winter, and Spring are $70/night Friday through Sunday.
* Weekly rental prices do not reflect cleaning fee of $300 and associated taxes.

Book your Stay
Tour the House